Soaps from Pre de Provence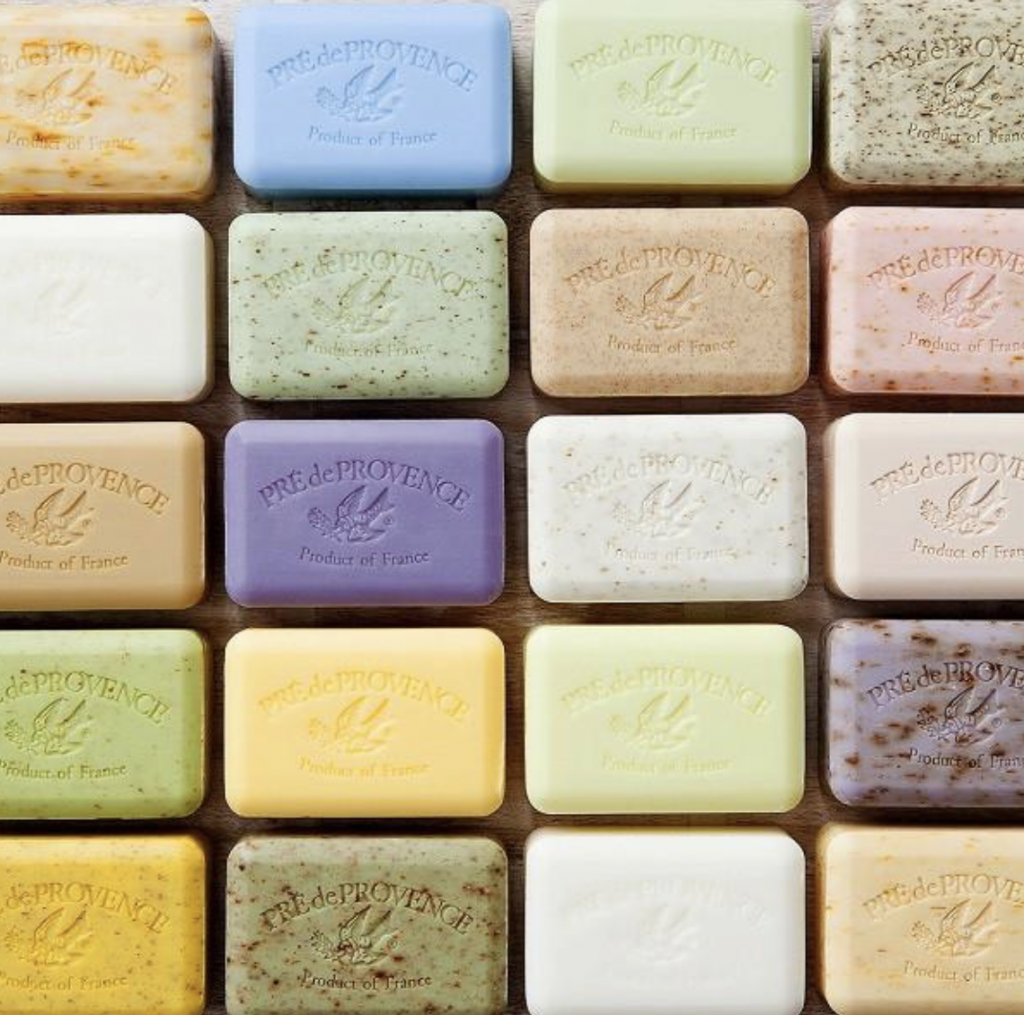 At Treasure Landing you'll appreciate enjoy the beauty of Provence in each of our individually chosen fragrances and products. We offer a full range of French Milled Soaps created from the finest of natural ingredients. These products are meticulously fashioned in Provence by French artisans following traditions established generations ago. Extreme pride and care are the foundation for every produce, upholding the quality, artistry and authenticity demanded of products "Made in France."
Using all pure, natural ingredients enriched with shea butter, you can feel the difference in our unique quad-milling process. Aromatic fragrances transport you into a moment of calmness, vitality, dreaming, or well-being.
Not all French Soaps are Created Equal!
Quad-milled Shea Butter Enriched Soaps
No Animal Testing
No Animal Ingredients
No Animal By-Products (such as beeswax, lanolin from wool, or animal fats/lipids)
FREE OF: Parabens, Ethyl Alcohol, Phenoxyethanol, DEA, BPA/Phthalates
No GMO's
No Mineral Oil or Petrochemicals
No Phthalates, Shellac or Plasticizers
No Micronized Titanium Dioxide
No Lead
Soap bars come in two sizes: 150g for $6.50 and 250g for $9.75.